Hello lovelies! Hows the weather where you are?
We're having a stinker of a heatwave currently - 38 degrees today - that's 100 for my American pals. And I've been ever so lucky to get what seems to be my 100th cold this year. Another fever to enjoy in the middle of all this heat. yay...
Its really hard to want to sew in this kind of weather, but the boy and I have decided to resolve the issue by buying a portable air-conditioner which will arrive just in time for the heatwave to end!
The crickets seem to like it however - their singing their happy little songs while the sun beats down and wilts my garden. At least there are no water restrictions this year so I water it every evening.
In the mean time, I have been planning what I want to achieve over this summer. Would you like to know what I'll be up to?
Lauren from Rosie Wednesday is hosting a shift dress sew along and has been kind enough to invite me to help rally up the troops!
We will be sewing with Simplicity 3833 - which you can buy at your local sewing shop or online.
It's a 1960's reproduction pattern so I just had to say yes! Pop over to Lauren's blog to take a look at her excellent introduction video, the schedule and to grab a badge for your blog. You can see mine at the bottom left!
Also I've just cut the pattern for my next sewing project. When I bought the fabric I was planning to use Vogue 7219 which I used for
this project
. That was until I received Simplicity 7296 in the mail. I didn't realise it, but the two patterns are incredibly similar.
The one notable difference is that the back on the Vogue dress has a seam down the middle and the Simplicity version is a one piece back.
Also the simplicity version comes with a belt tie and a short sleeve option. Have you ever bought a pattern which just ends up being exactly the same as another pattern you own? I've done that a few times!
I've decided to use the Simplicity version as I've not used it yet, and I'll be making it from this textured mustard silk that I bought from The Fabric Shop in Surry Hills. It very light like silk, but it feels like wool. I love this fabric! It's ticks so many boxes.
This dress will be perfect for Autumn and work days in the freezing cold office!
Also on the sewing pile is a completely different style of dress than normal. I've wanted a late 60s/70's style maxi dress (dare I say hippy style?) for awhile and I found a really nice chiffon to go with it!
The pattern was a bit trickier to find because there are so many patterns that look like what I wanted, but I settled on Burda 10/2011. Though with my obsession with bishop sleeves I'll probably be making those sleeves a lot bigger!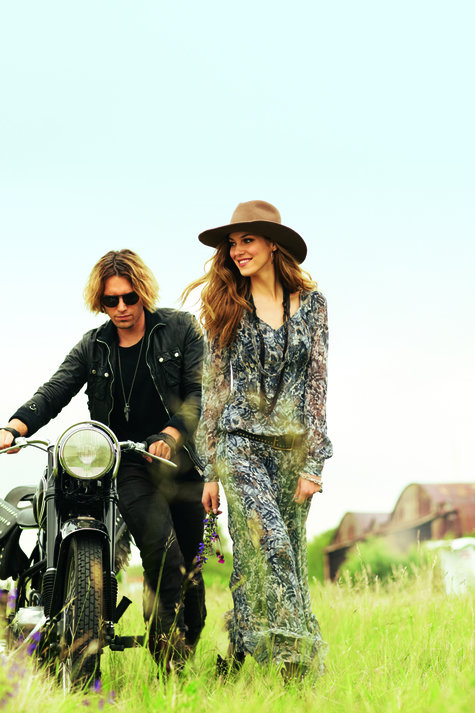 Also there I have a massive pile of UFO's (Un-finished objects) and opp-shop purchases that need modifying. I plan to set aside a day or two to concentrate on these. Throw in festive activities, and happy little day trips outside our lovely Sydney, I'm gonna be a busy girl over these next few weeks!
Luckily though, all the Christmas gift shopping is done and we're going to my sisters house for Christmas lunch, so I wont need to spend the next few days planning, shopping and cooking for that! Phew!
What plans have you got for yourself over the Christmas break? Will you be making Christmas dinner or doing any sewing?
Enjoy the next few days lovelies and try not to leave the gift shopping till the night before!
Cat xo